Thursday, January 28th, 2010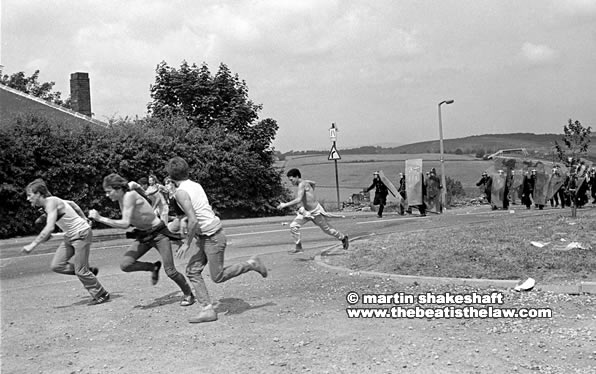 The Beat is The Law will be screened at Leeds University (25th-27th March) as part of a 3 day conference discussing the 84/85 Miners Stike including a rountable discussion about the film and the broader issues associated with the strike, Thatcher and the role music played in that period. This conference coincides with the 25th anniversary of the end of the strike.
Hopefully Russell Senior (Pulp) will be attending the conference. Others include David Peace (author  of The Red Riding Trilogy and Damned United) and the photographer Martin Shakeshaft (who's work we have incorporated into the film – see photo above)
Here's a clip of Russell talking about the NUM leader Arthur Scargill:

Pulp on The Miners Strike from thebeatisthelaw on Vimeo.
Tags: arthur scargill, david peace, jarvis cocker, martin shakeshaft, miners strike, pulp, russell senior
Posted in Events, Film News, Past | 1 Comment »