March 12th, 2013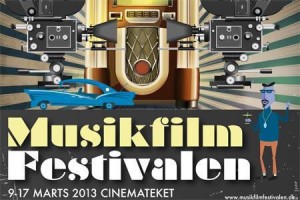 We are pleased to announce TBITL screening at the Danish Film Institute in Copenhagen as part of the Musikfilm Festivalen.
The screening will take place on 14th March 2013 at 21:45. Click here for info
Here is a photo of the beautiful building it will be screened in and an article by The Guardian about the cinema.   Fantastisk!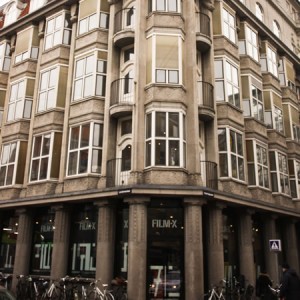 Tags: Danish Film Institute, DFI, Musikfilm Festivalen 2013, pulp, The Beat is The Law
Posted in Events, Film News, Past | Comments Off
December 2nd, 2012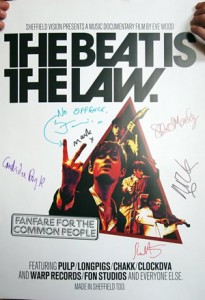 Here is a reminder about your chance to enter a prize draw and win a very collectible The Beat is The Law film poster designed by The Designers Republic incorporating the iconic 'Kes' two fingers Jarvis image and remarkably signed by all the members of reformed Pulp including Jarvis Cocker (No Offence), Candida Doyle, Steve Mackay, Nick Banks, Mark Webber and Russel Senior.

Here's how to enter: Purchase a Streaming rental of The Beat Is The Law film (90 Mins) or the film plus extras (120 mins) or the Spanish subtitled version from our on demand distrify video player here, and you will automatically enter a prize draw.
One lucky name drawn randomly from those who have purchased our GREEN button items will receive this exclusive signed poster. 10 other lucky names will also be drawn who will each receive a fabulous film poster each (signed by the film's director if you want).
Last day of entry for the draw is the last day of Pulp's 2012 tour (23rd December).
Tags: designers republic, jarvis cocker, pulp, pulp film, pulp poster, The Beat is The Law
Posted in Film News | Comments Off
November 22nd, 2012
2013 (Fanfare For The Common People)
April: Gaîté Lyrique, Paris, France 24.04
April: Titanic International Film Festival, Budapest, Hungary 6/7/8.04
March: Denmark Film and Music Festival Copenhagen 14.03
January: Holland Amsterdam Melkweg 5.1
2012 (Fanfare For The Common People)
December: Chile InEdit Music Documentary Festival 8/12.12
November: Finland Rokumentti Music Film Festival 14.11
September: Spain FIZ Festival Zaragoza 29.9
August: Luxembourg Rockhal 26.08
July: Spain Barcelona Festival of Festivals 14.7
June: Mexico Distrital Film Festival 4,7,9.6
June: Holland Delft 5.6
May: Spain Primavera Festival Barcelona 28.5
May: Spain Docanrol Film Festival 4.5
May: USA New York 2.5
April: USA CIMM Film Festival Chicago 14.4
March: UK Birmingham MAC 29.3
January: USA Seattle NW Film Forum 6-8.1
2011 (Fanfare For The Common People)
December: Switzerland Berne 12.12
November: Holland PLAY Music Film Festival Amsterdam 18,20.11
November: Taipei Golden Horse Film Festival 9,11.11
November: UK Leeds LIFF Film Festival 4.11
November: Canada Montreal 3.11
October: USA Minneapolis Sound Unseen Music Film Festival 13.10
September: USA San Francisco 29.9
August: UK Wales Green Man Festival 21.08
August: USA Los Angeles Don't Knock The Rock Music Film Festival 11.08
2010
November: UK Sheffield O2 Academy 2.11 (Part 2)
October: UK Manchester In The City Conference 14.10 (80′s Special)
October: UK Manchester Un-Convention Festival 2.10 (80′s Special)
July: UK Manchester Salford – Noise, Affect, Politics Conference 1.7 (80′s Special)
March: UK Leeds Miners Strike Conference 27.03 (80′s Special)
2009
November: UK Manchester Salford Film Festival 21-22.11 (80′s Special)
November: Sweden Sensurround Film Festival 20-21.11 (80′s Special)
November: UK Sheffield Showroom 9-12.11 (80′s Special)
November: UK Sheffield DocFest Documentary Festival 5,8.11 (80′s Special)
April: UK Sheffield Sensoria Music + Film Festival 30.4 (80′s Special)